Give me 60 minutes and we'll get your

business ideas and overwhelm outta your head and off the ground



Hands up if you dream of something more than building someone else's dream, sky rocketing your income goals and making an impact outside the busy yet boring days of parenthood. 
---
Let's be honest for a sec: you currently operate an expensive hobby.
Your partner doesn't take it seriously.
Your family doesn't take it seriously.
You long for financial freedom and more time with your family.
Stop playing around with your side hustle, and start making a serious impact.
You were meant for more, Mama.
Finally turn your side-hustle into a serious business
This is for you if you require some lightning fast support on a specific need in your business.
The Idea Activation session is my 60 minute business intensive designed to supercharge your business growth and help you create a plan for making the impact you long for. 
➙ moving you from unsure to unstoppable
➙ from overwhelmed to simplified
Get my eyes and brain to spot strategic opportunities to help you multiply your impact
and build a $5K/month business and eventually $10K then $20K. 
Your side hustle has been grinding along for too long and you're ready to shift it into high gear. If it doesn't shift ASAP, you're at risk of never replacing your 9-5 income and the only thing worth celebrating from your day is that you built another mega fort out of Lego with your kids. 

You're ready to break free.

You know that having a profitable business is going to:

give you the financial independence you crave
permit the freedom you desire to make an impact
And provide the time to be more present for your family

During our one hour session:

We'll laser focus on a very specific area of your business that you're struggling with. We'll stop you from spinning, help realign your arrow and make sure you leave the call with a tangible and actionable plan.

*if you're not sure what isn't working on your business, we can do an audit to find out specifically what areas need improvement. 

---
"Sometimes I get overwhelmed by the long staircase ahead of me to where I want to go. You skillfully help me to only see the next couple of steps for me to focus on. This helps immensely with the overwhelm I often feel. Thank you again Ami!
~ Karry, Death Doula
"Ami! I'm so grateful for your coaching! Before our session I was swirling with various requests and opportunities and didn't know what to do. You help me come back to my vision and know exactly where to point my arrow. Thank you so much!
~ Steph, Photographer 
YOUR INVESTMENT
145
(+ 13% GST)
Gain momentum
Work through decisions
Get a clear strategy

Step-by-step support

Examples of what could be possible to achieve
during your Idea Activation call
---
Step-by-step support on exactly what you need to get the clients that are essential for you to leave your 9-5.
Support in making decisions. What is the best area for you to focus on with your limited time.
Strategies to increase leads, conversions and sales as well as ideas to improve your message, offers and launches. 
Personalized and tailored to you. This is not a cookie-cutter program like many of the other business coaching programs out there.
You will
---
gain momentum
---
Have A Plan For Consistency
---
Achieve Clarity
Get Into Action That Brings In Results Fast
After our session, you'll have a clear and simple step-by-step process
that you can follow in the upcoming weeks that will halt the overwhelm and overthinking and the lack of profit.
It's like having someone in your very own corner! Stop doing it alone and thinking that if you just try one more DIY service, you'll figure it out. You most likely won't. 
With this fast track service, you skip the queue and get my brain working with you on your most important business requirements, tailored to you.
"Hi there! I'm Ami. I'm a business & mindset coach for rebel-hearted Mamas."
I've spent the last 10 years, 3 businesses and transformed over 150 mindsets and have a deep understanding what makes for a successful and not-so-successful business and life.
After having my babies, I struggled with the transition into motherhood. I wasn't a Mama who loved giving up her career to stay home with her kids, yet that is what I found myself doing. I lost my myself in my dedication to my family. 
I've reclaimed my voice, my purpose, and found my tribe. My goal is to make sure that other women don't lose themselves in their motherhood journey.  I help moms lead their best lives and find fulfillment both inside and outside of motherhood. 
My medium is through business mentoring. 
If you're like me, you want more for yourself.
I'll help you turn your fledgling side hustle into a profitable and impactful business so you can replace your current income.
This allows you to break free to live the radical life you really want. Time with your family. Time for yourself. Time to make an impact in the world.
It's not about doing what most business coaches suggest, which is focusing just on strategy or just on leveling-up our energetics (although these are very important).
It's about a combination of the above plus simplifying our strategy, shifting our mindset, getting super focused, and building a foundation for unshakable and lasting success.
As for myself? My love affair with entrepreneurship began in 2012.
I started my own award-winning, hands-on re-skilling school and made many mistakes and had many wins. l took those learnings and alongside my husband, applied them to building and scaling our million dollar electrical contracting company.
And now I'm taking all this know-how and empowering fellow Mamas like you, who are turning the narrative of what it means to mother on its head. I've translated the knowledge gained through my years of experience and will guide you to building a successful and impactful business.
If this is what you're craving for your business, I invite you to book an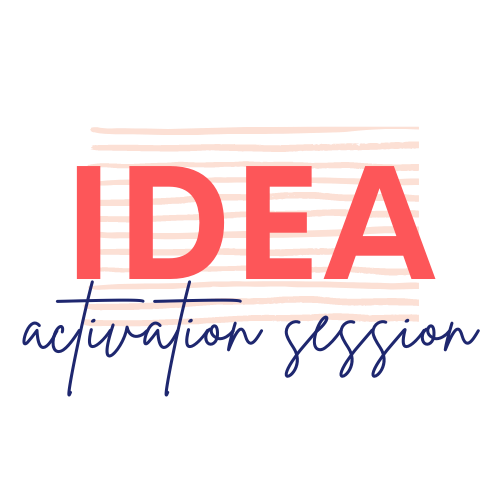 A high-touch, 1:1 session that gives new-ish coaches and solopreneurs who are ready to turn their side hustle into a serious business a powerful experience to explode your revenue, rocket launch your side hustle & break free of your 9-5